OX3XR / XP3A calling on CW, JT65-HF and WSPR
Important information about QSL after on April 1, 2013, see below
Above is my QSL card on eQsl. If you like it please vote for it on
http://www.eqsl.cc/QSLCard/CardFavorites.cfm?CategorySelection=4
Itivdleq, 50 miles east of Nuuk
Please observe and adhere to the DX Code of Conduct,visit http://dx-code.org/dxcode4.htm
XP3A QSL: ONLY QSL via LoTW AND/OR EQSL.NO PAPER QSL, NO QSL DIRECT OR VIA BUREAU.
XP3A QSL: ONLY QSL via LoTW AND/OR EQSL.NO PAPER QSL, NO QSL DIRECT OR VIA BUREAU.
QSL INFO OX3XR, IMPORTANT INFORMATION
QSL INFOOX3XR, IMPORTANT INFORMATION
QSL received via bureau after April 1, 2013 will not be answered.
From on April 1, 2013 the only way to get an old fashioned paper QSL will be either:
1. Direct in the 'snail mail' to QSL manager SWL PA3249
2. PayPal payment for QSL and return postage to QSL manager SWL PA3249.
Use following address to Harry/PA3249:
Harry de Jong
Broekdijk 59
7695 TC Bruchterveld
The Netherlands

QSL only direct with SAE ( use min. size envelope 14 x 11 cm. / 5.5 x 4.3 inches).For all countries 2 GS ($) or 3 $ via PayPal - use e-mailaddress PA3249@hotmail.com
For information about the OX3XR QSL please send all request to Harry, PA3249, on e-mail address pa3249@hotmail.com
3. Use the EQSL service Get a Card In the Mail on http://www.eqsl.cc/qslcard/PostageAccount.cfm, see information below.
Cost formailingsof lettersincreaseddramaticallyin recent years.UsingeQsl'getthatcardinthemail'servicemayreducecostsmorethan50%.
How It Works
You can have any INCOMING eQSLs professionally printed in full color on postcard stock and mailed to you, either from your INBOX or your ARCHIVE.
The price for each card you wish to have mailed to you is:
$1.75 if you live in the USA,
$2.25 if you live in Canada or Mexico,
$2.50 if you live in any other country
We cannot determine your price until you fill in your COUNTRY below.
To have eQSLs mailed to you,
1. Update yourMailing Label(bottom of this screen), leaving no blanks, with a proper state or province, if any, and your correct country
2. Then, fund yourPostage Accountwith a minimum of $5, estimating the number of cards you will want to have mailed to you.
3. Then, go to yourINBOX or ARCHIVE, and you will find a newMAIL buttonnext to each line item.
4. Verify that the incoming card is valid, by comparing it against your log (if you haven't already).
5. Click on theMAIL button, and it will be printed and mailed to you by First Class (domestic) or Air Mail (international).
6. When your Postage Account reaches zero, come back to this screen to add more funds.
7. If you mail 2 or more cardswithin a few days, we will try to combine themin an envelope, which will give them better protection from the postal service machinery!
4. eQsl
5. LoTW
All QSO's with OX3XR is uploaded to eQsl and LoTW on regular basis.
Photos from Greenland: http://picasaweb.google.com/110503119770128841446/OX3XR#slideshow/5506264871780345586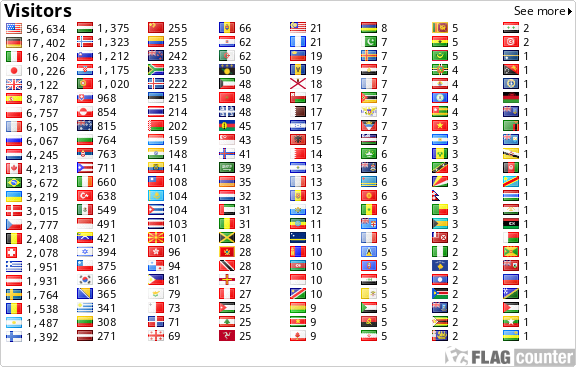 NOTE: I AM USING A REMOTE CONTROLLED TS-480SAT.FROM TIME TO TIME THE WLAN LINK USED TO REMOTE CONTROL IS UNSTABLE CAUSING TROUBLE TO KEY PROPERLY AND LISTEN TO SIGNALS, SO PLEASE BE PATIENT. The link consists of WLAN equipment from Ubiquity Systems (www.ubnt.com) named Bullet and Nano. The WLAN is a closed net and is not connected to internet. Distance is from remote site to my operating site is app. 3km.
Name: Peter Thulesen QTH: Nuuk, Greenland Position: 64.09,850 N 051.44,640 W Grid: GP44de, FOC 1376, DDXG, ITU Zone: 5, CQ Zone: 40, IOTA: Greenland NA-018
Danish call is OZ6XT, licensed in 1971. FOC member since May 1 1979. Member of Danish DX Group.

First licensed in Greenland in 1982. Qrv from OX in following periods: 1982-1987, 1989-1998, 2005-
Nuuk is located on west coast Greenland. Operating conditions can vary heavily on the shortwave bands due to the location within the artic aurora oval zone.
WSPR specifications:
FT-817, 2,5W/37dBm, antenna: Dipole 5m up, cut for 30m.
WSPR and JT65-HF timing: Garmin GPS18, TAPR Tac32 software. Independent of internet NTP servers.
Note: Please observe that I'm currently QRT with this station above due to failure in equipment. Will be on WSPR now and then with the call XP3A on my remote transceiver
Edited on 260313.
---
Northern lights over Nuuk 2006 and Nuuk, old part oft own
OX3XR QSLand Nuuk summertime
Tupaassat, south Greenland and Taasilaq east Greenland
Humback whale/Nuuk and East Greenland
Qornoq, settlement in Nuuk Fjord
South Greenland