MXØLTC / MØLTC
World Meteorological Day 2017
Exercise Blue Ham 2017
World Radio Day 13th February 2017
QSL
QSL DIRECT ONLY:   SEND UK SAE or $1US or 1 Euro.   SWL REPORTS APPRECIATED.
YOUR QSL CARD IS PERSONALISED, INDIVIDUALLY PRINTED AND UNIQUE.
LOCKYER TECHNOLOGY CENTRE

Located at Norman Lockyer Observatory Sidmouth Devon UK  EX10 0NY
SIDMOUTH IARU LOCATOR: IO80JQ **** WAB SY18 **** LAT 50.69N ** LON -3.22W
STATION: TX/RX Kenwood TS-2000 / Icom IC-706 Mk11G 100W / Nested Multiple Horizontal Resonant Dipoles in maypole configuration @ 9m
©  https://en.wikipedia.org/wiki/Antenna_(radio)
Home to S.P.A.M. Radio Astronomy and NLO Meteorology
Satellite GroundStation
Operators at MXØLTC:
G4YCV Clive   G4BZE Peter   G7FEK Mike   G4YTT Mike   M1OOO Iain   M1DVJ Chris   M1DTC Neil  M5MKW Mark   M3UTN Ken   MW0OZI Colin   M6OCO Dave     M6UJM Rob    M6ULF Alan    M6LNK Will    M6OOZ John   M6OPH Mac   M6LYR Richard   M6NHX Neil    M6VQC Charles   M0RHS Richard   M0ODE Sherry
Meteor, Asteroid and Space Junk Detection
Solar Optical and Radio Astronomy
Magnetometry
Seismology
Meteorology and Earth Sciences
RF Propagation
Partners
  Partners
  **** RADAR DETECTION OF METEORS, SATELLITES, SPACE JUNK - AND THE MOON! (E.M.E.)
**** GEOMAGNETIC DETECTION (INDICATING AURORA ACTIVITY)
FunCube GroundStation FunCube Data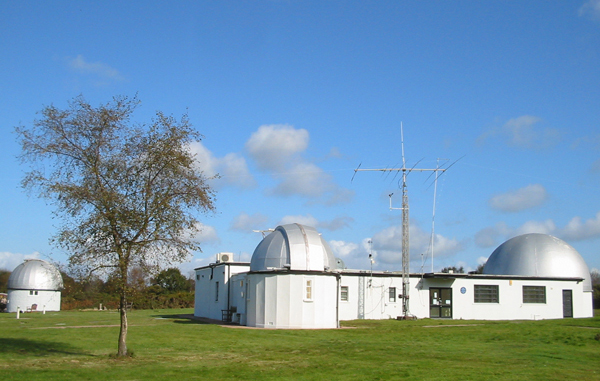 Observatory Website Opening Times
QSL
DIRECT ONLY. SEND UK SAE or $1US or 1 Euro.   SWL REPORTS APPRECIATED.
Select your return QSL Card, which is personalised, individually printed and unique.