I became interested in radio in the 60's listening to my Dad's Shortwave Radio. To further fuel the fire we built a Heathkit Shortwave Radio together. Licensed in 1976 with the help of the Triple States Radio Amateur Club (TSRAC) while living in one of either Martins Ferry, Belmont or St. Clairsville, Ohio for our time in Eastern Ohio until moving to Granville, Ohio.
Equipment
Yaesu FT-450AT HF
Yaesu FT-897D HF / VHF / UHF with LDG AT-897 Plus Auto Tuner
Cushcraft R8 Vertical mounted 7 feet (2.1 meters) off the ground for 40 - 6 Meters
MFJ-993B Automatic Antenna Tuner
MFJ-949E Manual Antenna Tuner
Yaesu FT-60 2 meter and 70 cm (440 MHz)
Comet GP-6 Dual Band Antenna 2 meter and 70 cm (440 MHz)
Comet M-24M 2 meter / 440 MHz mag mount for my mobile antenna
2 Meter homebrew Groundplane antenna mounted in attic
Heil Pro-Set Elite - 6 Headset & Boom Mic with the HC6 Element
Ham-Key HK-3 Straight Key
Vibroplex Iambic Deluxe Key
SEC 1223 Switched Mode Power Supply
Davis Vantage Pro2 Weather Station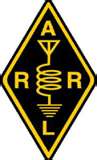 TSRAC Member # 0052 (CRM)
10-10 Member # 75761
The Brothers Net (W9BRO.net) Lifetime Member #56
The Brothers Net Facebook Page
https://www.facebook.com/groups/129086843890143/
OMISS Member # 7195
Columbus Radio Enthusiasts Society ARC (CRES) Member. 
Join us on the 146.670/W8ZPF CRES Repeater with Echolink node 782142 for the Sunday Night Net at 8 pm Eastern.
Central Ohio Radio Club (CORC) Member
QSL photo by Mark - WB8ZTP
Leave me a message on my visitor's log in the "web" box above.
Email me at : mpogany@windstream.net
Other hobbies:
Fly Fishing - Main picture above is an Alaskan Silver Salmon from our recent trip to the great state of Alaska! I flew into this river on a DeHavilland Beaver float plane with 4 other folks, (2 guys, 1 girl and the guide packing a shotgun), we then hiked about 2 miles to where the fish and bears hang out. It was about 20 air miles from Juneau, AK. We all caught a lot of Salmon, both Pink & Silver.
Arrowhead Hunting
Stock & Option investing using Technical & Fundamental Analysis
Photography  Nikon P510 Digital
Fuji S9100 Digital
Nikon FA 35mm with a 35-105mm & 200mm

Astronomy - Celestron NexStar Evolution 9.25" with StarSense AutoAlign
Pictured below are Rainbow Trout caught in Ohio. Called Steelhead, due to being born in the river then migrating to Lake Erie for 2-3 years before returning to their birth river. Caught on egg pattern fly, 4x Tippet, 6.8 # test on an 8 wt fly rod.
Steelhead from Ohio
My Big Steelhead (4/9/2010)
Steelhead Egg Pattern Lure 4x tippet 6.8# test
Flint Point
Flint Knife